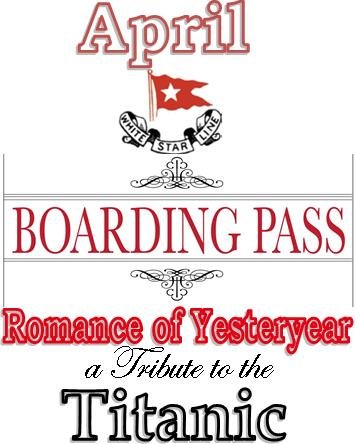 7th Annual

APRIL 13TH 2019

A Romance of Yesteryear, A Tribute to the Titanic

Reservation required

Sittings available at 11, 12, 1 & 2pm

CALL 352-593-4111 to...
Make your Afternooon, One to Remember

You are cordially invited to a Reservation Only 1912 themed Tea Time in Tribute to the Titanic.  Featuring a full High Tea served on a 3 tier or a Titanic Luncheon, music & entertainment. Guests are encouraged to dress in Edwardian attire. A replica of the Heart of the Ocean necklace will be given away at each seating. 

High Tea- includes a teacup of soup, assortment of savories, crustless quiche, fresh baked scone with devonshire cream, assortment of desserts and an unlimited pot of tea for $45.00 per person includes tax and gratuity
Sittings will be available at 11:00am, 12:00, 1:00pm & 2:00pm
Tickets are non refundable